As anyone who's ever waited in line to meet Anna and Elsa or ride Frozen: Ever After at Walt Disney World can attest, the pull of Frozen is incredibly strong. Fans of Walt Disney Animation Studios' Frozen and the recently released Frozen II simply can't get enough of the property, doing everything they can to immerse themselves in Anna and Elsa's world. That passion is so extreme that Frozen II's real-life Arendelle has been inundated with tourists.
The Kingdom of Arendelle is not a real place, but it was inspired by some very real places people can visit, and it seems that many are doing just that. One of those places is the village of Hallstatt in the European country of Austria. Hallstatt is a picturesque alpine village that sits next to a beautiful lake in the shadow of the Dachstein Massif Mountain.
According to The Guardian, Hallstatt, which is a Unesco world heritage site, attracted about 100 visitors a day back in 2010. Now the village attracts 10,000 tourists a day. That's a hundred-fold increase for the village that has a population of just 778 people. That resident-to-visitor ratio is six times the amount of tourists per capita that a more stereotypical tourist destination like Venice gets.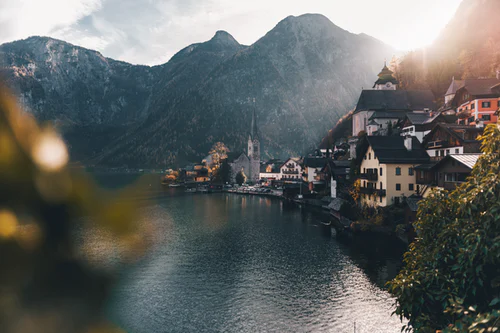 To find out more about Disney's tourism on small towns, click the link below:
https://www.cinemablend.com/news/2487974/frozen-iis-real-life-arendelle-has-been-inundated-with-tourists